Concrete Patch & Repair Compounds
Choose LATICRETE® L&M™ concrete surface patch and repair products to repair slope or level structurally sound, concrete surfaces that are pitted, worn, scaled or spalled. Our comprehensive line allows you to repair deep voids, resurface existing concrete surfaces, stop water flow and seepage through concrete and masonry openings, provide a self leveling underlayment and prevent damage from mechanical impact and abrasion and chemical destruction in both interior and exterior applications. LATICRETE concrete repair products can be used in concrete flooring to vertical and overhead patch repairs. Select from products offering extending working time to rapid setting concrete repair and concrete patch products designed for quick pedestrian or vehicle traffic.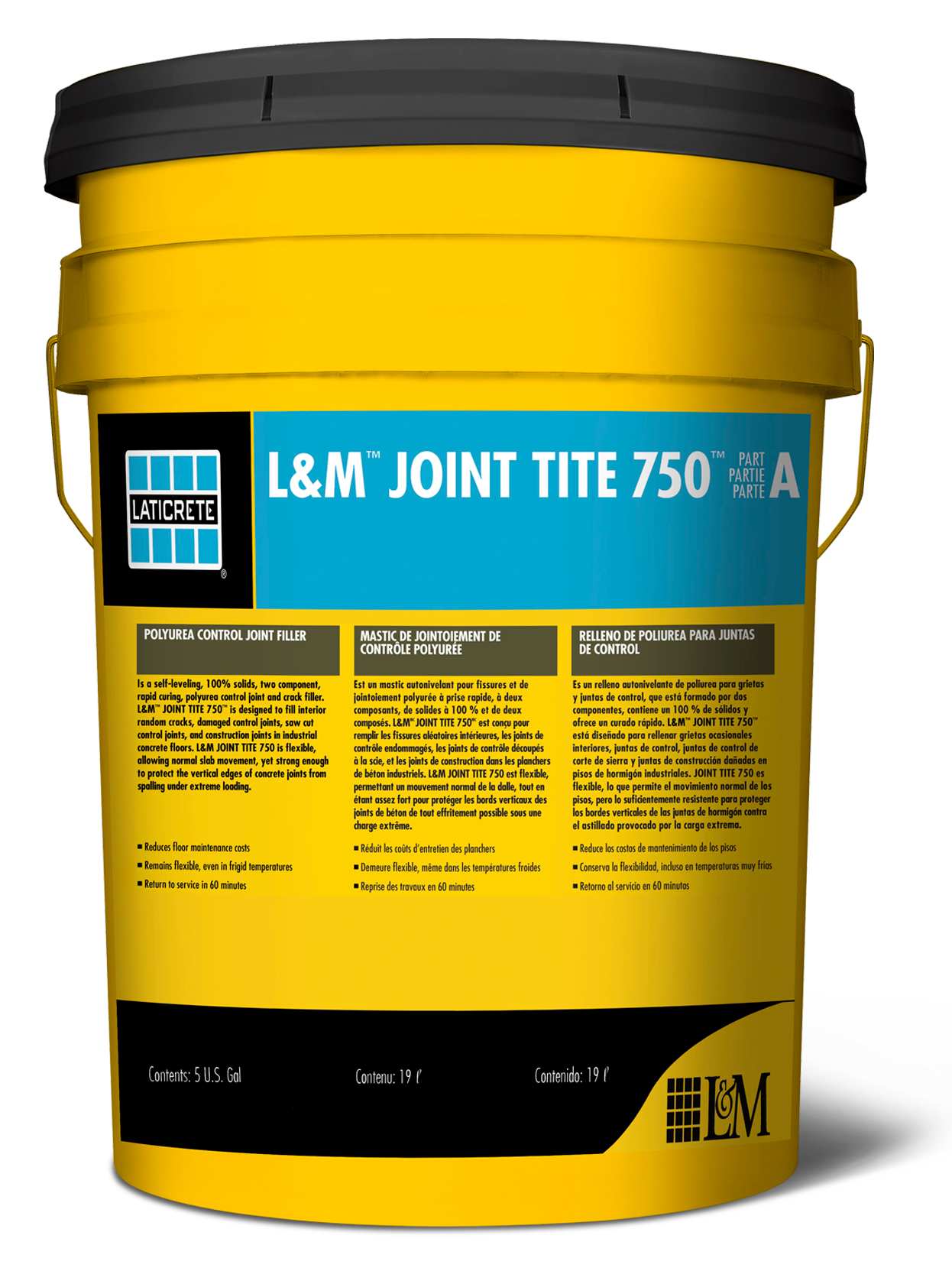 L&M™ JOINT TITE 750™
JOINT TITE 750 is a self-leveling, 100% solids, two component, rapid curing, polyurea control joint and crack filler.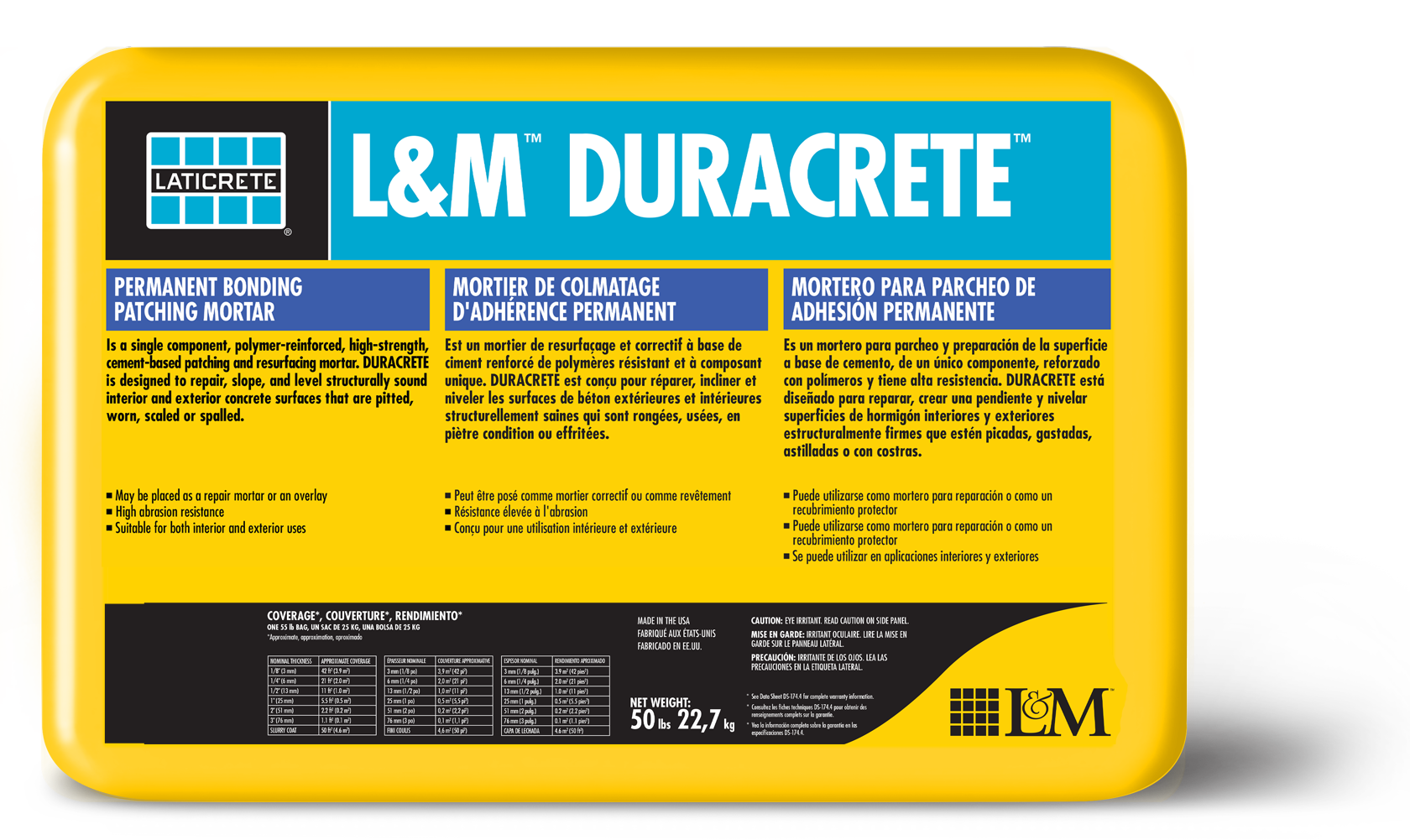 L&M™ DURACRETE™
DURACRETE is a single component, polymer-reinforced, high-strength, cement-based patching and resurfacing mortar.
SPARTACOTE® FAST FIX™ / FAST FIX Low Odor
SPARTACOTE® FAST FIX™ and FAST FIX Low Odor are fast set two-component hybrid urethanes for crack repair.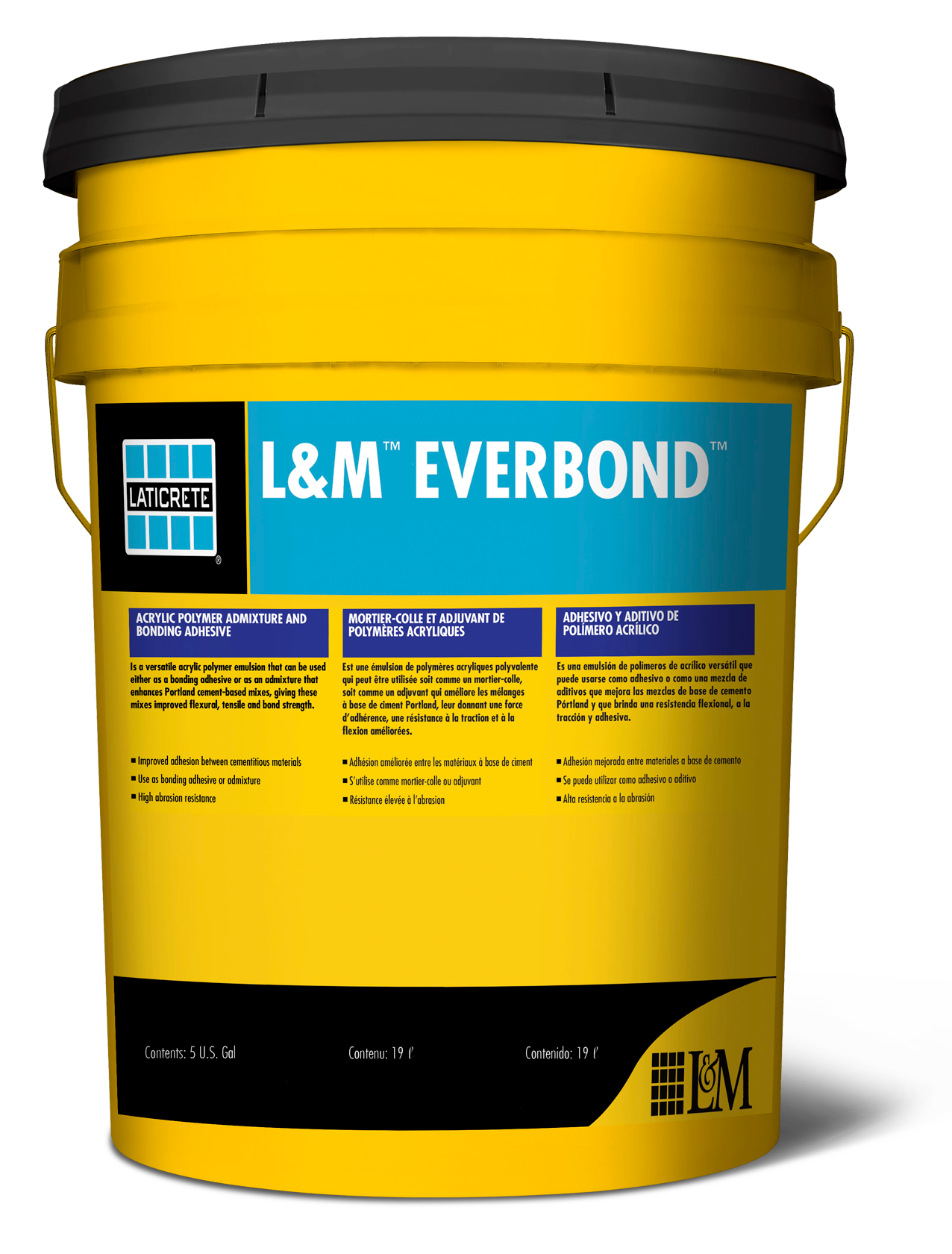 L&M™ EVERBOND™
EVERBOND is a versatile acrylic polymer emulsion that can be used either as a bonding adhesive or as an admixture that enhances portland cement-based mixes, giving these mixes improved flexural, tensile and bond strength.
Need help? We're here for you.