SPARTACOTE® floor primers by LATICRETE® serve to promote adhesion and strengthen the overall performance of any resinous floor coating system. Designed to penetrate into the prepared substrate, SPARTACOTE primers enhance the adhesion of subsequent coats by creating a strong mechanical and chemical bond between many floor types such as epoxy and concrete floors.
When properly applied, they can also help to alleviate common surface defects such as pinholes, air bubbles and outgassing by sealing the substrate.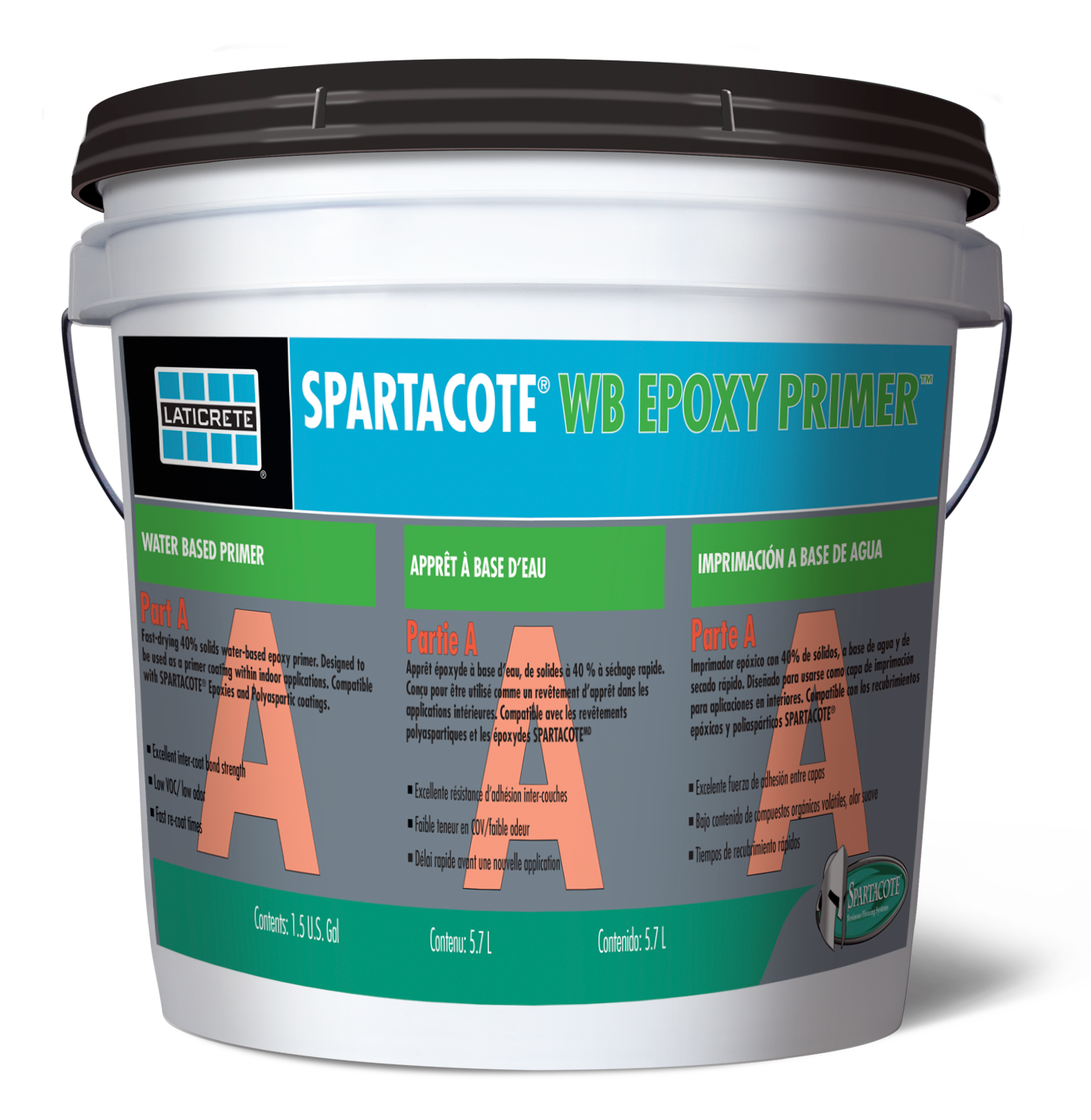 SPARTACOTE® WB EPOXY PRIMER™
SPARTACOTE® WB EPOXY PRIMER™ is a fast drying low odor, water-borne, catalyzed polymer primer for concrete substrates.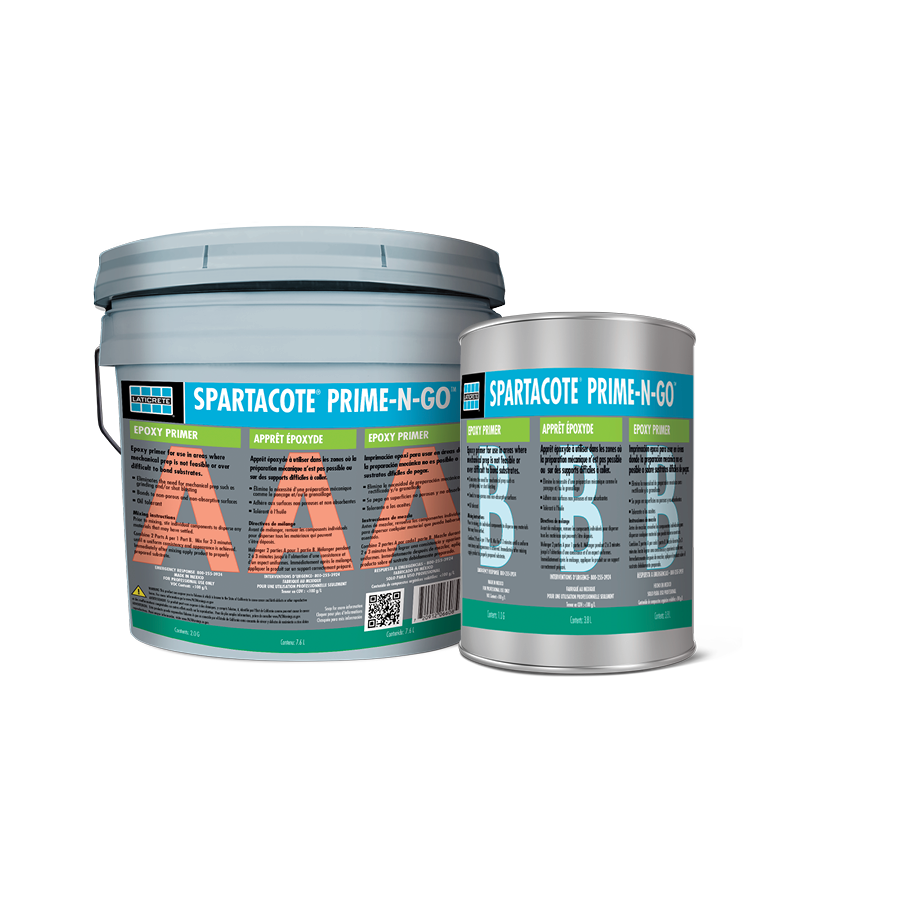 SPARTACOTE® PRIME-N-GO™
Simplify your installation process with SPARTACOTE® PRIME-N-GO™, a two-part epoxy primer that promotes strong adhesion without needing mechanical prep.
General Primer
General Primer is a deep penetrating, low VOC, epoxy primer for use over cement, CMU and other substrates. To be used with coatings and overlays.
Need help? We're here for you.