LATICRETE® offers high-quality silicone and acrylic caulk and sealant products in many of colors, offering tremendous adhesion, strength, and flexibility for years of maintenance-free service. All caulk and sealant is engineered for optimum performance and comes equipped with protection to aid in the resistance of staining, mold and mildew for both exterior and interior applications.
Silicone Sealants
LATASIL™
LATASIL sealant is a high performance, one component, neutral cure, 100% silicone sealant designed for ceramic tile & stone applications.
Acrylic Sealants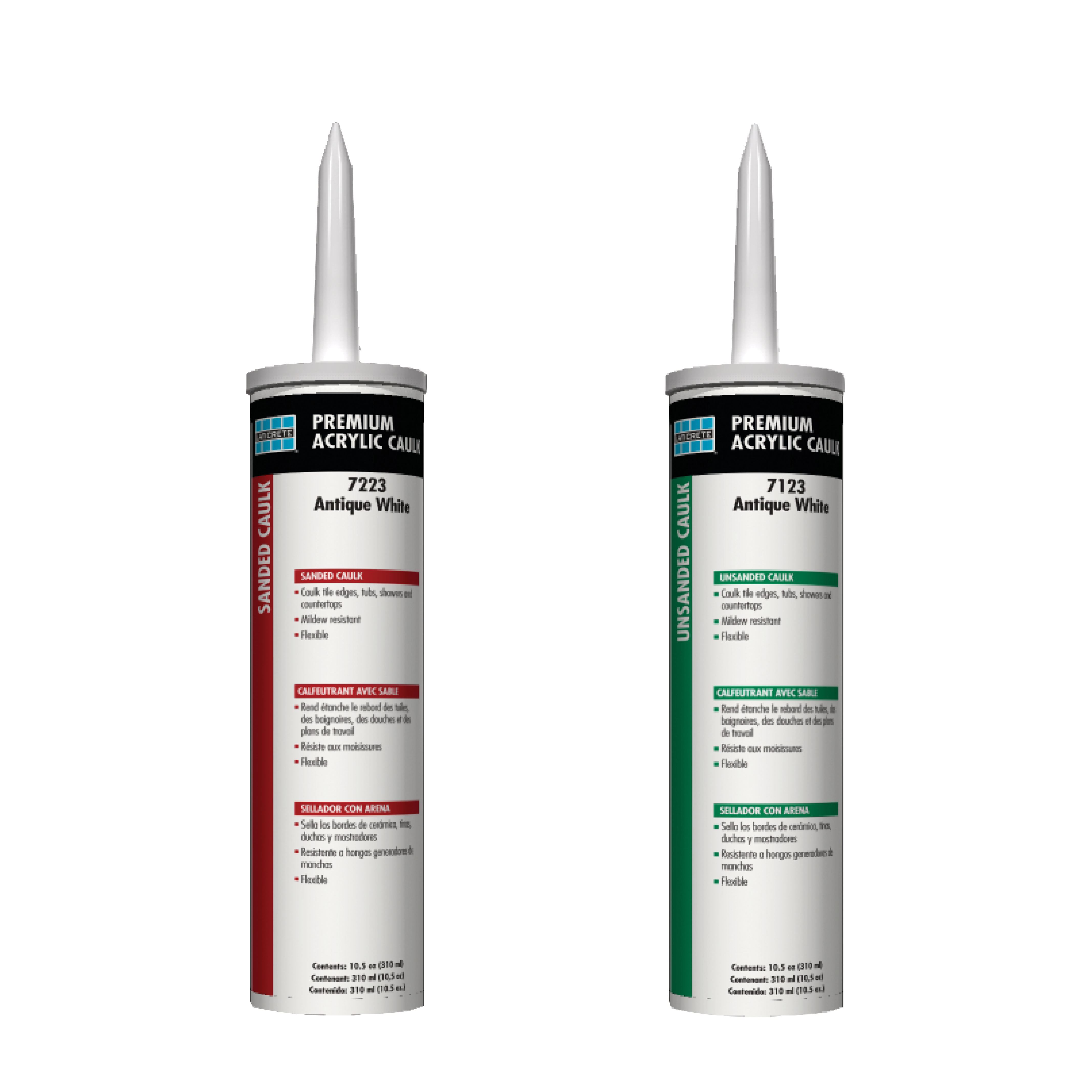 Premium Acrylic Caulk
Premium Acrylic Caulk is a high performance siliconized acrylic latex sealant designed for interior applications for ceramic tile and stone.
Need help? We're here for you.