When specifications call for noise reduction or you wish to make your flooring installation more sound proof, choose from LATICRETE® soundproofing products, for use in both residential and commercial settings. LATICRETE has developed a line of professional grade sound control products including peel and stick membranes, adhesive mortar and an acoustical underlayment system that provides noise reduction as well as anti-fracture and crack prevention benefits. In addition, LATICRETE sound proof products achieve low delta IIC ratings, and are backed by unmatched warranties, providing assurance of an effective and long-lasting sound proof installation.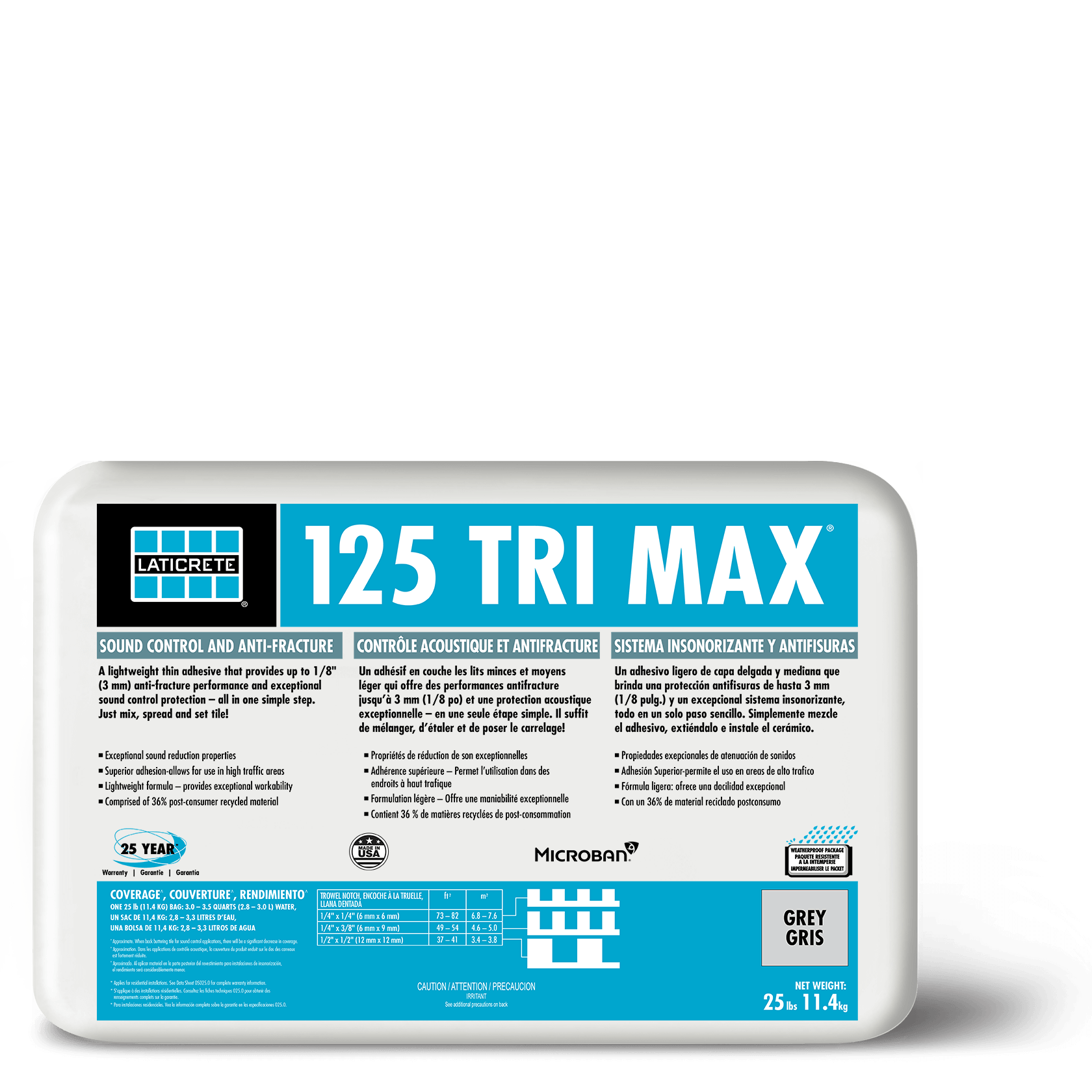 125 TRI MAX®
Three Products in One Thinset with Maximum Performance.
125 TRI MAX® provides incredible sound isolation protection while simultaneously protecting the tile or stone finish from any cracking by reducing the transmission of stresses in the substrate through to the tile or stone finish. 
170.3 Sound & Crack Isolation Mat
170.3 Sound & Crack Isolation Mat is a high performance acoustical underlayment system that muffles impact noises through ceramic tiles, stone and other hard surfacing materials.
170.5 Sound & Crack Isolation Mat
170.5 Sound & Crack Isolation Mat is a high performance anti-fracture / sound and crack isolation membrane designed to be used under thin-bed adhesive for interior floor installations of ceramic tile, marble, stone and brick to reduce the transmission of impact noise and help provide soundproofing between floors and isolate cracks in the substrate.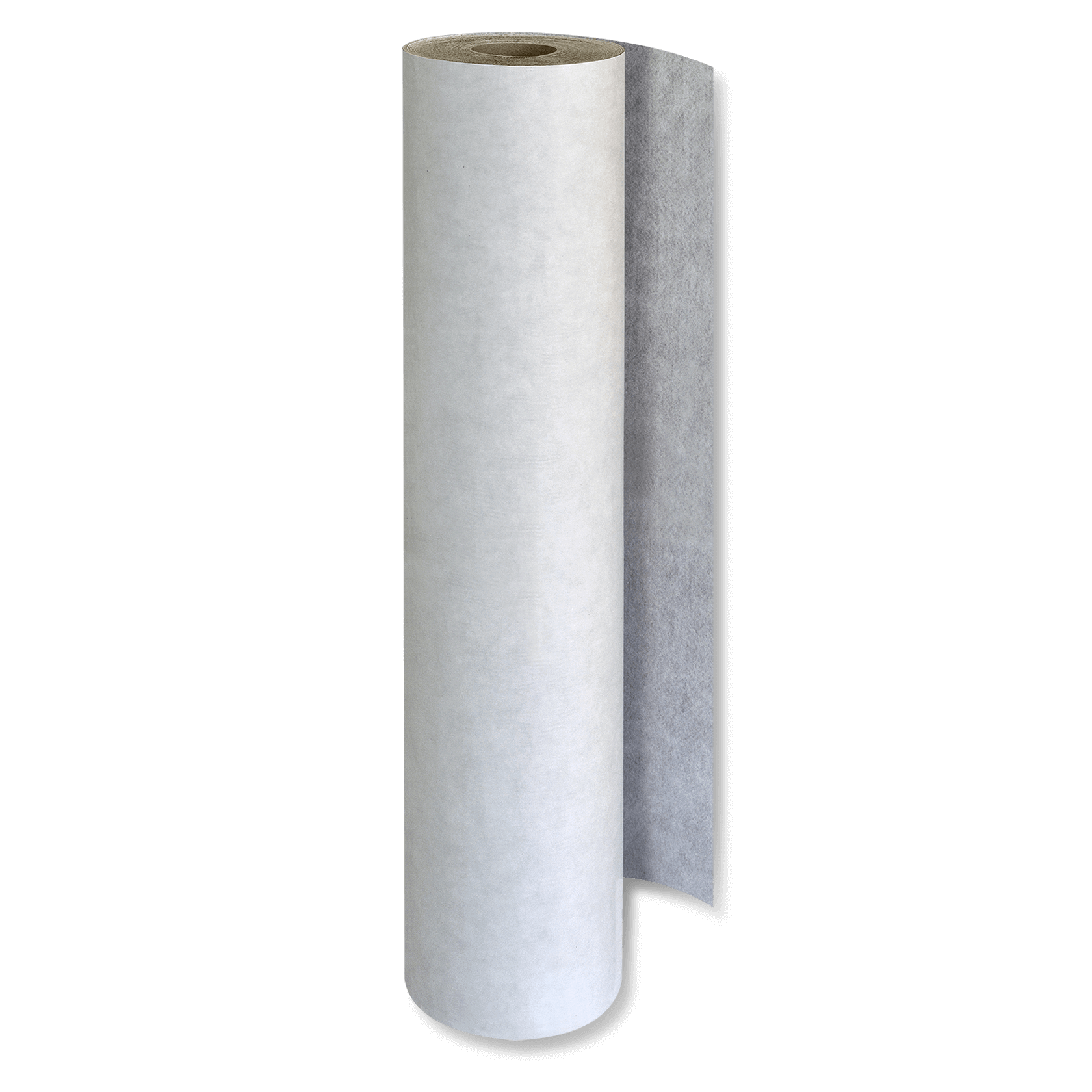 FRACTURE BAN®
A high performance, pliable, light weight peel and stick membrane designed for use under thin-bed adhesives for ceramic tile, stone and other hard surface installations.
Common Questions We Get Asked
---
What is the best underlayment for tile floors? There really is no such thing as "best" when it comes to underlayment's for tile. There are things that should be taken into consideration for each application to determine what is appropriate. For interior, dry area applications, clean, sound concrete, cement backerboard, mortar beds, self-leveling and even exterior glue plywood (EGP) would be considered suitable as a tile underlayment. Exterior applications would eliminate products like EGP and most self-leveling. Concrete would be the best underlayment for an outdoor application. If it requires pitch or to be resurfaced products like 3701 Fortified Mortar Bed could be used. Wet areas like shower floors are normally made from cement mortar beds like our 209 Floor Mud that allows for proper slope. You could also consider pre-formed shower pans offered within HYDRO BAN® Shower Systems as an underlayment for tile.
Do I need underlayment for tile on concrete? The condition of the floor and the application would be the determining factors for this. Clean, sound concrete that does not require any leveling or patching could be adhered to directly with any good thin-set mortar that meets ANSI 118.1 (non-porcelain tiles), 118.4, or 118.15. A contaminated slab that is sound may require an unbonded mortar bed to create a suitable tiling surface. For concrete that is uneven or may need additional height, the NXT™ line of flowable hydraulic cement underlayments could be used as well as bonded mortar beds with our thick bed mortars. Crack Isolation products could also be used to prevent in-plane, non-structural cracks from transmitting through to the tile work. Materials like HYDRO BAN, FRACTURE BAN® and STRATA_MAT™ are often used for this purpose. Lastly, for interior areas to receive radiant floor heating, you could install HYDRO BAN Board over the concrete floor to create a thermal break and make the system more efficient.
Do you need underlayment for tile floor? Suitable substrates are required and that could vary depending on the application. That would ultimately dictate the correct underlayment.
Need help? We're here for you.