Choose STRATA_MAT™, an uncoupling membrane designed to minimize the floor height gain from tile installation materials in both residential and commercial applications (including porcelain or large format tiles). This translates into less work by providing instant coverage verification, faster drying of mortar and a shorter time to grout!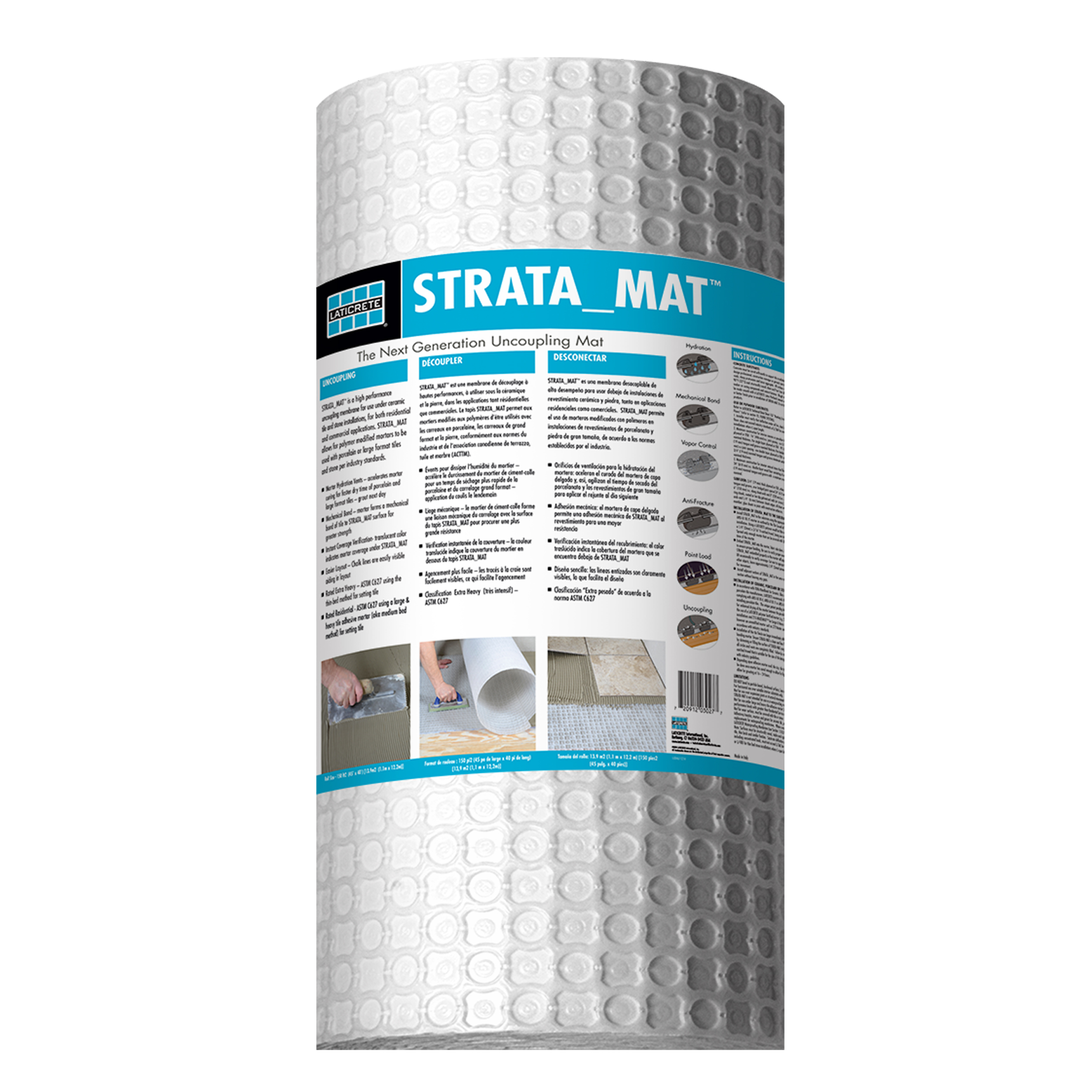 STRATA_MAT™
STRATA_MAT is a next generation high performance uncoupling mat for use under ceramic tile and stone installations, for both residential and commercial applications.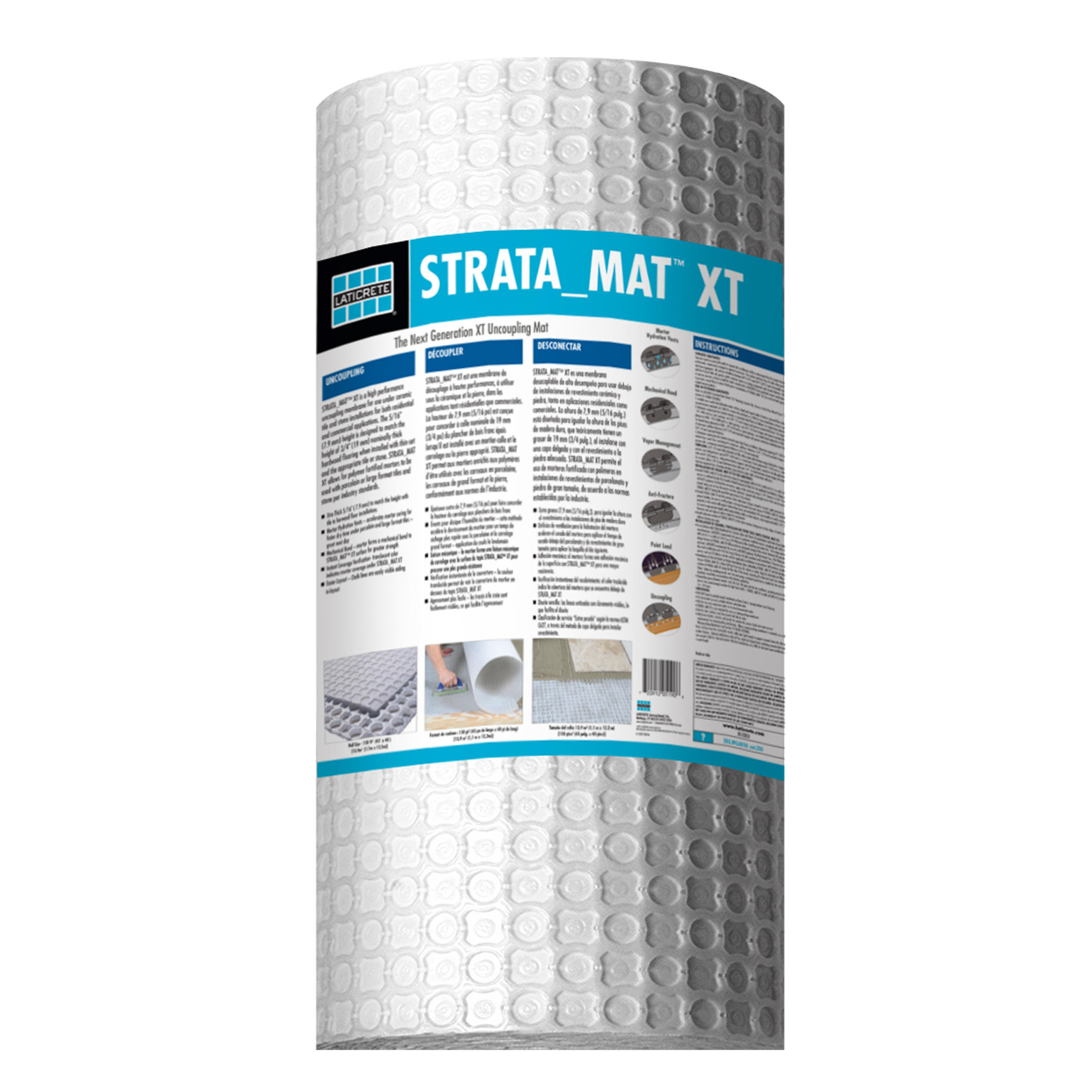 STRATA_MAT™ XT
STRATA_MAT™ XT is designed specifically for ceramic tile and dimension stone installations serving as an uncoupling layer and vapor management layer that accommodates moisture from beneath the tile covering. 
Common Questions We Get Asked
---
What is uncoupling membrane? An uncoupling membrane is an underlayment used under tile and stone installations to prevent stresses from transmitting up from the substrate.
When to use uncoupling membrane? You can use an uncoupling membrane in industrial, commercial, and residential installations where an uncoupling or anti-fracture membrane is required. It's easier to install in relation to traditional underlayment materials such as cement backer board.
How does uncoupling membrane work? An uncoupling membrane eliminates transmission of in plane substrate cracks of up to 1/8" (3 mm) when used in direct bond applications. Since the tile installation will be able to move independently from the substrate below.
Need help? We're here for you.