LATICRETE® supplies a variety of commercial and industrial floor toppings to provide abrasion, impact and chemical resistance, surface strength, wear resistance, and increased floor surface durability. LATICRETE® L&M™ concrete hardeners and toppings include dry shake floor hardeners and specialty shake-on aggregate floor toppings. Choose professional grade hardeners and toppings for your next industrial flooring project and increase the durability, chemical resistance and life of your floor.
Emery-Aggregate garniture de plancher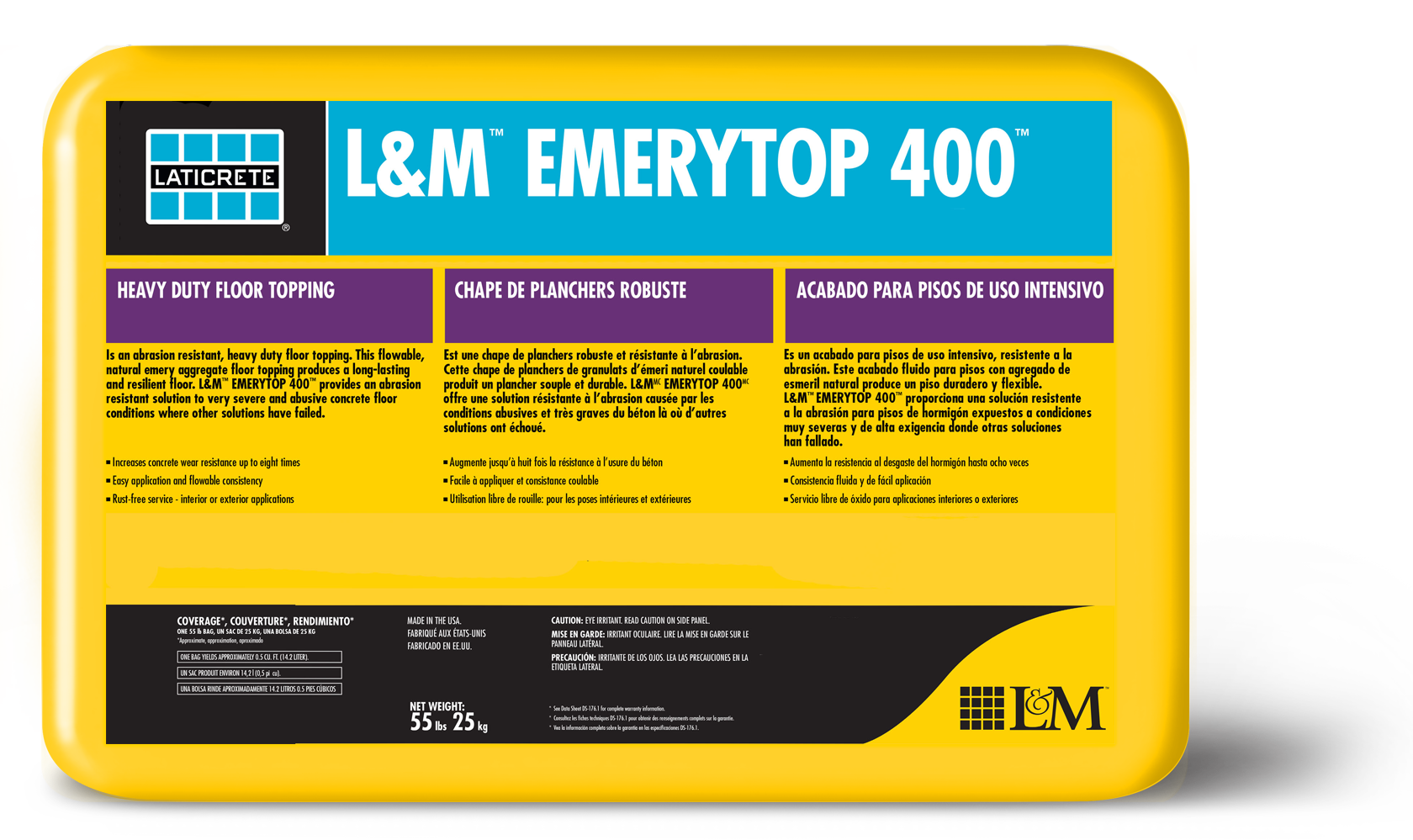 L&M™ EMERYTOP 400™
Pour cette chape de sol robuste résistant à l'abrasion requise, nous recommandons EMERYTOP400. Cette chape de plancher coulable, de granulats naturels d'émeri produit un plancher très durable. EMERYTOP400 offre
Disponibles dans ces pays
Besoin d'aide pour? Nous sommes là pour vous.